Unique healing therapies at two natural locations.
Visualize a creamy golden clay being massaged into your skin and soul, with a deep tissue top to toe healing treatment, set in divine natural palm tree gardens, see you on the jungle side…
These healing therapies are definitely the perfect treatment plan here in Tulum, for couples, groups or individuals.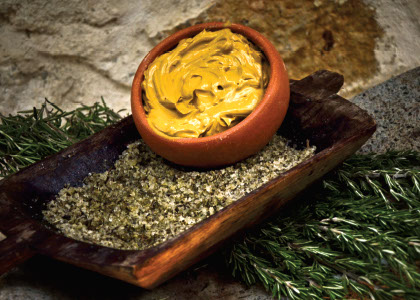 WHAT DOES MAYAN CLAY DO?
Stimulates the skins function
Detoxes & energizes the skin and internal organs
Mineralises and energizes
Beautifies
Exfoliates and regenerates skin tissue refining wrinkles
Serves as a face wash and toner
Helps heal skin lesions such as mosquito bites, acne, rashes and sun burn
Absorbs impurities and acids from the skin tissue
Acts as a sedative for the central nervous system when applied to the spine and nap of neck
Balances the electromagnetic energy field of the body when applied as a complete body mask
Fantastic hair conditioning treatment
We invite you to revitalize and relax at our beach and jungle Tulum spas where we specialize in detoxing clay massage treatments, using our wonderful MAYAN CLAY product.
Enjoy our 60 minute, 90 minute or 2 hour sessions where Mayan Clay is applied from top to toe with a hands on deep tissue healing technique.
CHECK OUT FULL SPA MENU >>
SPA Menu
We welcome you to Tulum. Here in the jungle we supply and promote one of the world's most effective healing and beautifying products.

Clay has been used longer than written history to help the body heal its self by extracting toxins and providing vital minerals.
CHECK OUT ALL PRODCUT BENEFITS >>